Fisherman's Knot
How to tie the Fisherman's Knot. THE FISHERMAN'S KNOT is used to quickly tie two ropes
of equal diameter together. The knot weakens the ropes with which it is tied and should not be trusted in critical applications, particularly when using slippery synthetic rope.
See Animated Fisherman's Knot below.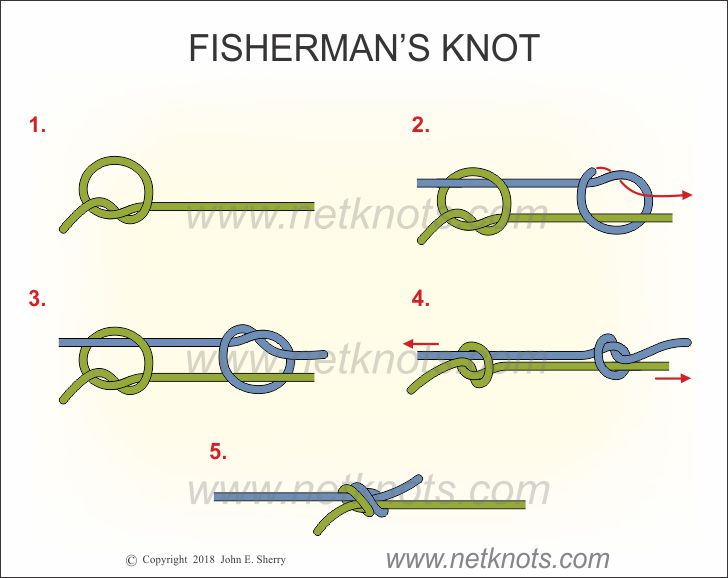 Fisherman's Knot Tying Instructions
Tie a loose Overhand Knot with the working end of one rope around the other rope.
Repeat with the working end of the second rope around the first rope and tighten both knots.
Pull the standing parts of both ropes in opposite directions to seat the two knots together.