Girth Hitch
How to tie the Girth Hitch Knot. The Girth Hitch is a knot commonly tied with a sling of webbing, although rope can also be used. Other names for this knot are the Strap Knot and Bale Sling Hitch. It is used to attach a sling or a loop made of webbing to a harness, or rope.
Scroll to see Animated Girth Hitch Knot below the illustration and tying instructions.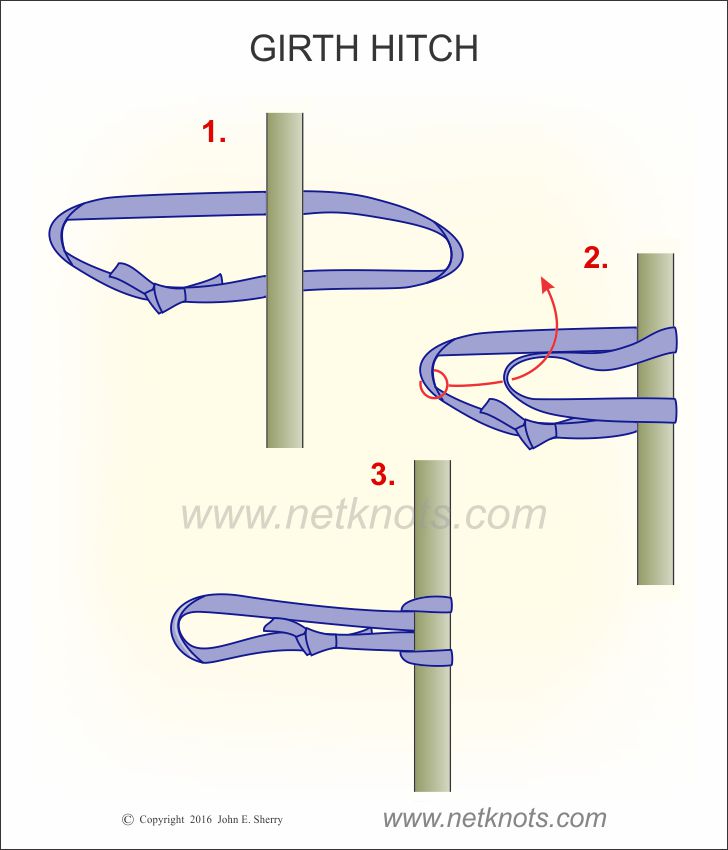 Girth Hitch Knot Tying Instructions
Place sling behind object (rope or post) to which it is to be attached.


Wrap right side loop over object and feed left side loop through the right side loop. Note: either loop can be fed through either loop.


Pull remaining loop away from object to tighten.