Halyard Hitch
How to tie the Halyard Hitch. The Halyard Hitch forms a very compact knot which makes it a good choice for tying on a halyard, shackle or even a small ring. Once tightened down or put under load, the halyard hitch is nearly impossible to untie and will likely require being cut off if needed. A similar and effective knot is the Buntline Hitch.
Scroll to see Animated Halyard Hitch Knot below the illustration and tying instructions.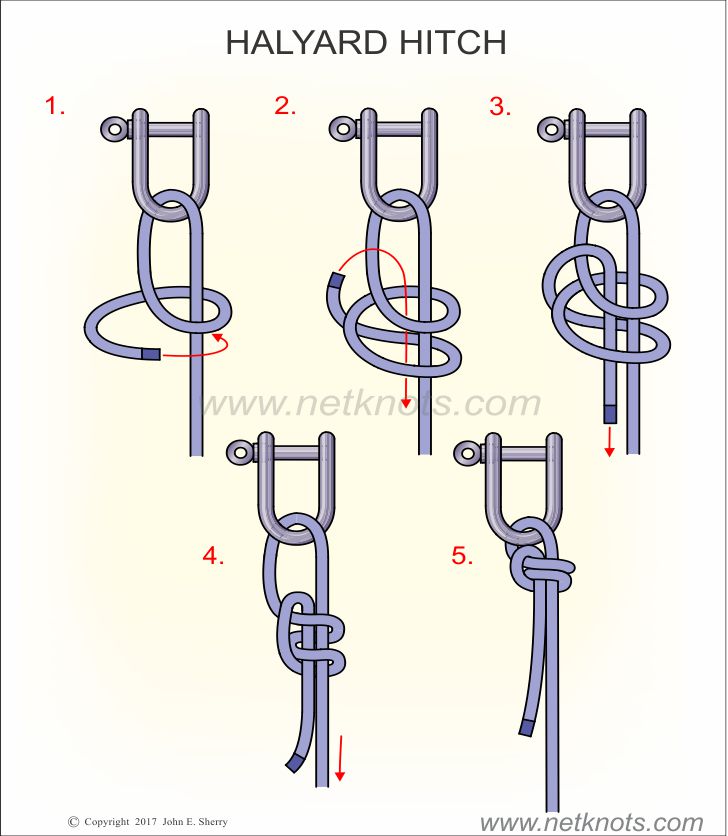 Halyard Hitch Knot Tying Instructions
Pass the end of a rope through the shackle and make a turn around the standing line.
Make a second turn around the standing line below the first turn.
Bring the end of the rope back up to the top of the knot and feed the end down through the two loops just created.
Pull working end to tighten the knot and then pull the standing line to seat the knot against the shackle.