Handcuff Knot
How to tie the Handcuff Knot. THE HANDCUFF KNOT produces two adjustable loops in
opposing directions and secured in the middle, which can be tightened down around a person's hands or feet. However, to be even remotely secure, the working ends should be secured with one or more Overhand Knots or a Square Knot. The Handcuff Knot can also be used to hobble a horse to limit its ability to move. It is easy to tie and can be made quickly with nearly any material including paracord and webbing.
See animated Handcuff Knot below the knot tying instructions.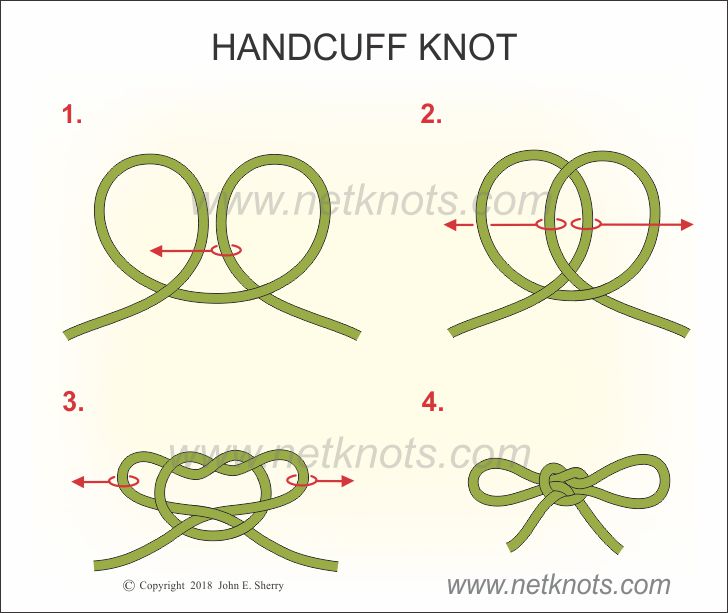 Square Knot.