Overhand Loop Knot
How to tie an Overhand Loop Knot. THE OVERHAND LOOP KNOT provides a quick and easy
method of forming a fixed loop at the end of a line or anywhere in a rope by forming a bight at the desired location. The knot jams tight and is difficult to untie after it has been pulled tight.
Scroll to see Animated Overhand Loop Knot below the tying instructions.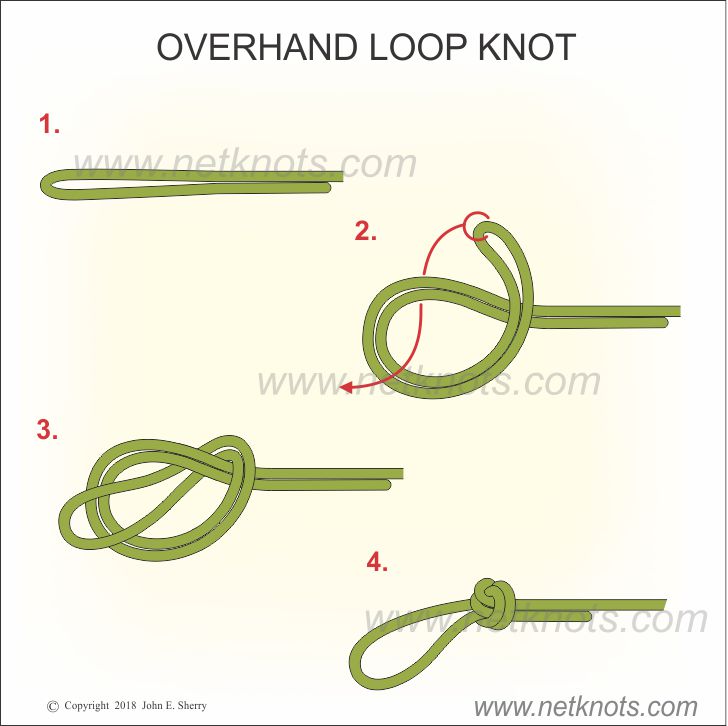 Overhand Loop Knot Tying Instructions
Double the end of a rope or form a bight anywhere on a line. Tie an Overhand Knot with the doubled rope of the loop that was formed.
Adjust the loop before tightening to make it as small or large as desired.