Pile Hitch
The Pile Knot is a simple knot that is used to attach a rope to a post or other object. When the end of the post is available, the knot can be tied with a loop in the rope, without access to the end of the rope.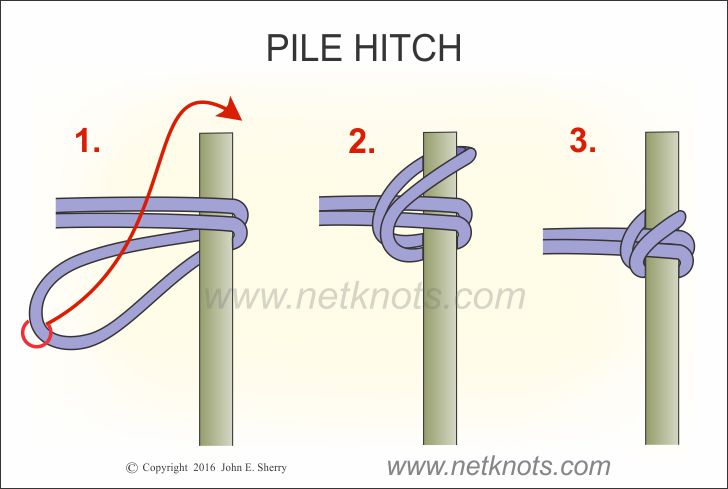 Pile Hitch Knot Tying Instructions
Double end of a line into a loop and wrap around post or object from front to back.


Cross over standing lines and slide open end of loop over top of post.


Pull tight.