Slipped Overhand Knot
How to tie a Slipped Overhand Knot. THE SLIPPED OVERHAND KNOT forms a simple slip knot or "draw-loop" that tightens under a load on the working end. The knot is easily undone by pulling on the working end when the loop is empty. Note that if you pull a bight of the long standing line through the loop (instead of a bight of the working end), you have
the Overhand Noose or Simple Noose, useful as a starter knot for tying up parcels and to form the mid-rope loop of a Trucker's Hitch.
Scroll down to see the Animated Slipped Overhand Knot below the knot tying tutorial.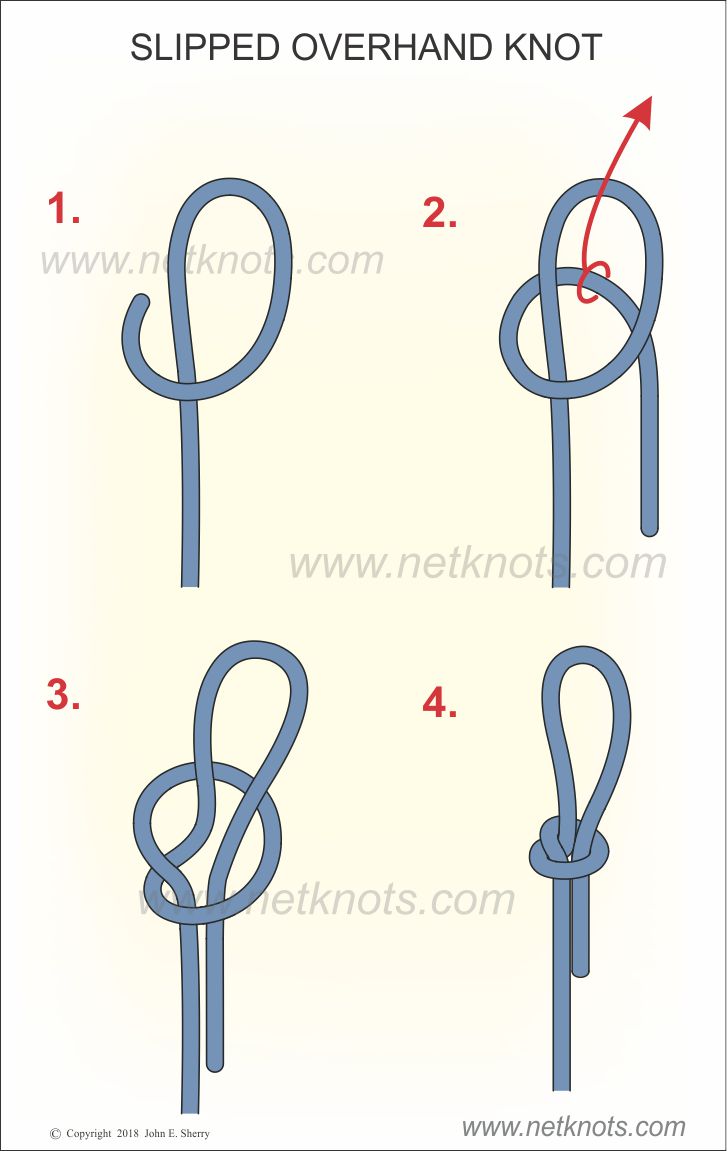 Slipped Overhand Knot Tying Tutorial
Form a crossed loop in the line.
Pass a bight of line from the working end up through the loop.
Pull on the standing line while holding the loop to tighten.
Adjust the loop size with the working end.