Slipped Buntline
How to tie the Slipped Buntline Hitch Knot. The Slipped Buntline Hitch is a quick release knot, similar to the Mooring Hitch. It will hold fast under load yet comes undone quickly with a firm pull on the free end.
Scroll to see Animated Slipped Buntline Knot below the illustration and tying instructions.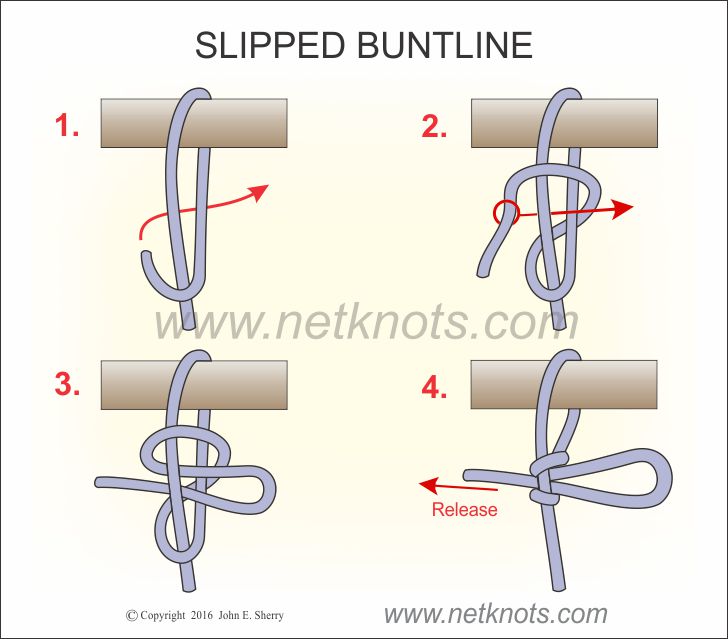 Slipped Buntline Knot Tying Instructions
Wrap working end around object and run end behind loop just created.


Bring working end back to front of knot and grasp in middle of working part.


Feed bight just formed between front and back lines of original loop.


Carefully tighten the knot. To release the knot, pull on tag end.