Slipped Sheet Bend
How to tie a Slipped Sheet Bend. THE SLIPPED VERSION OF THE SHEET BEND allows you to quickly untie the two ropes, even when the ropes are under a load, by pulling on the working end. This can be a very useful feature, but at the same time, for this reason, never
use this knot in critical applications!
Scroll down to see the Animated Slipped Sheet Bend below the tying tutorial.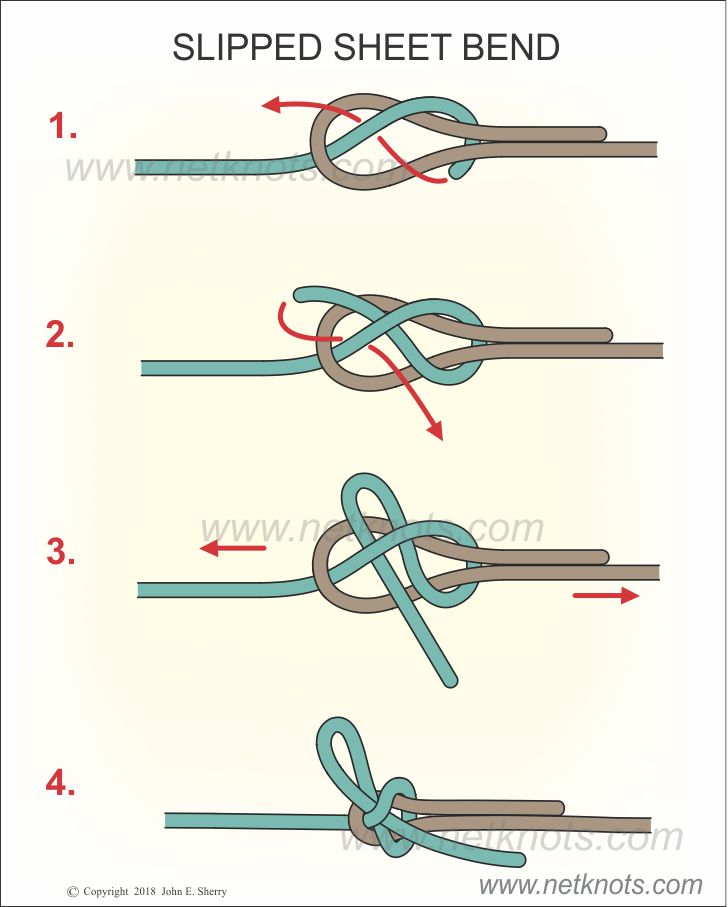 Slipped Sheet Bend Knot Tying Tutorial
Form a bight in the end of one rope. Pass the free end of the rope to be joined through the bight, around both parts of the first rope and back under itself.
Before tightening the knot, slip the working end back under the standing part right
next to where it exited the knot and pull the standing ends of both ropes to tighten.