Valdotain Tresse
How to tie the Valdotain Tresse Knot. The "VT", Valdotain Tresse Knot is a friction knot used to ascend and descend on ropes. It is popular with arborists.
Scroll to see Animated Valdotain Tresse Knot below the illustration and tying instructions.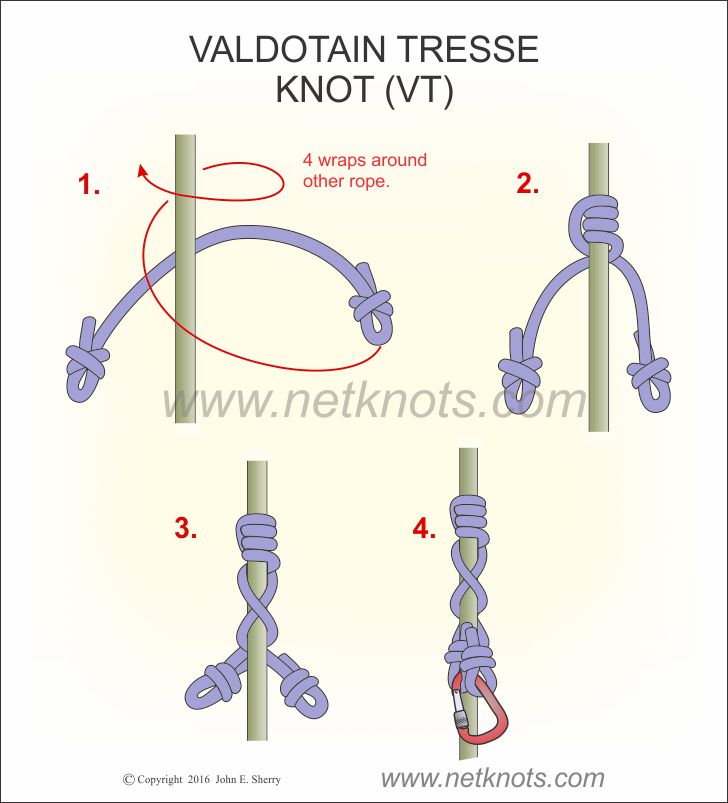 Valdotain Tresse Knot Tying Instructions
Make 4 wraps around main static rope with a hand tied or sewn prusik or spliced eye split tail friction cord.


After fourth wrap bring tails down even with each other.


Cross lines in front and then again in back of static line. Total 6 wraps.


Join eyes in front and clip together with a carabiner.